So I changed the image in the slider of the main page. I did so because the watermarks have always driven me crazy. I have another image that I would like to use: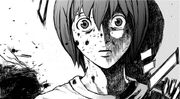 But the image that's already there, the cover spread of the 1st volume, has been on the site forever, so I don't really want to change it. Well I do want to change it, but I don't have a replacement image that's more suitable than that one.
Also, I changed the "Others" situation. It used to be a seperate page, but now I've just linked it to the category:others page, as I said I would. The "Percy" situation is still up in the air.
-Ret
Ad blocker interference detected!
Wikia is a free-to-use site that makes money from advertising. We have a modified experience for viewers using ad blockers

Wikia is not accessible if you've made further modifications. Remove the custom ad blocker rule(s) and the page will load as expected.